We provide custom, full-service Animation & Illustration
Secret Sauce Studio is an animation studio with staff from around the globe.
We specialize in short-form, hand drawn, high-action 2D work suitable for commercials, teasers, cinematics, and animated shorts.
We are able to handle the full pre-production workflow.
Need a dash of character design? A smattering of background concepts?
We've got you covered!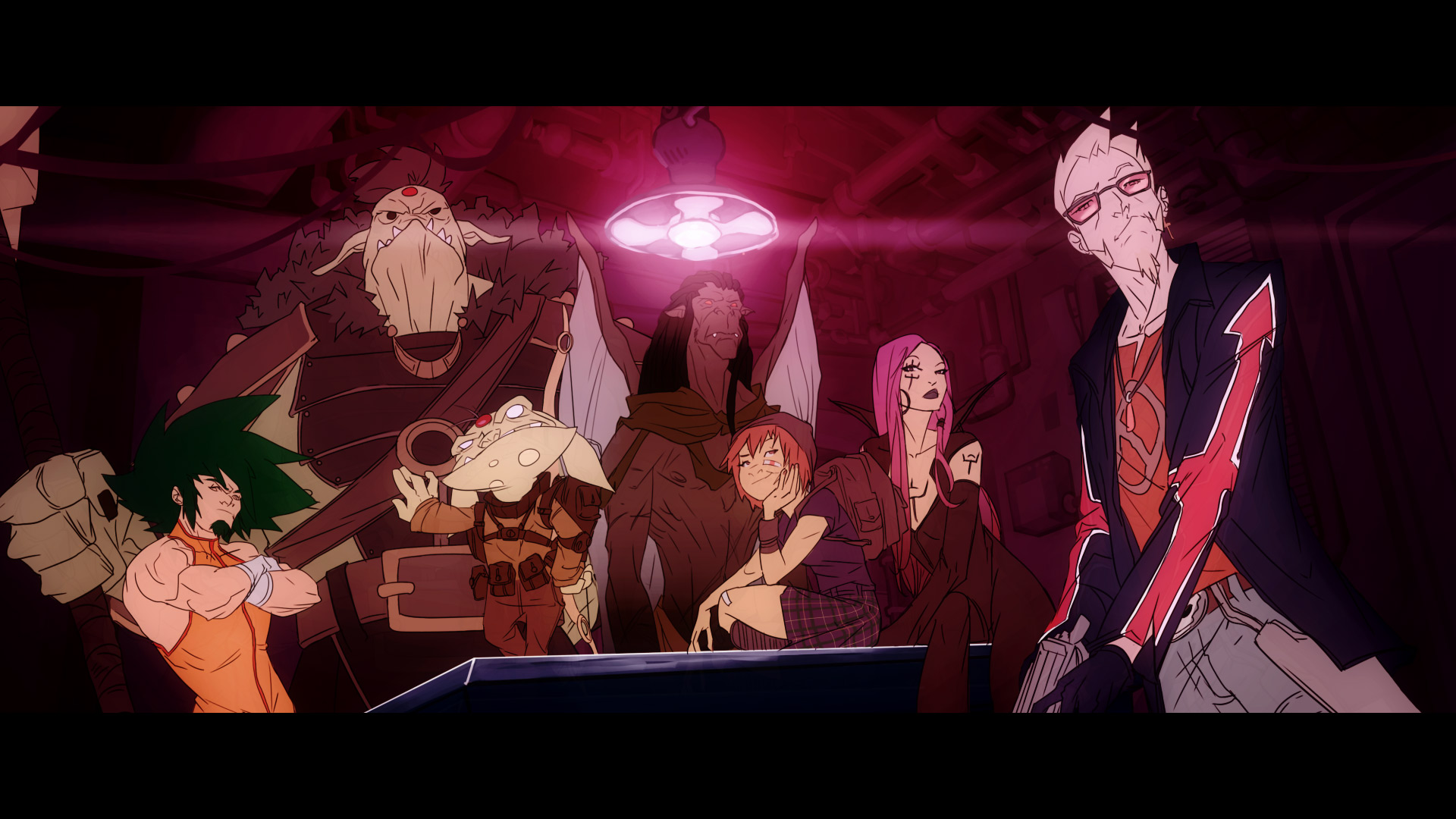 Our team has the professional experience to cover a wide range of 2D styles. Hand-drawn, frame-by-frame ingredients create our primary flavor.
We are your one-stop studio. Everything from concept art to fully-realized animation with sound is in our kitchen.
The Sauce Makers
Sanford Greene | Creative Director
The chief chef of Secret Sauce. An excellent character and story concept designer with over 15 years of experience in the graphic novel industry.
LD Walker | Senior Animation Director
The primary sous-chef for all things visual at Secret Sauce. A technically-inclined artist who is able to wear any hat in the kitchen.
Jay Li | Studio & project Manager
The sous-chef that makes the business ends meet. Has over 10 years of experience in television animation that is used to create a pressure-free environment for the kitchen.
Nas Pasha | Senior Storyboard Artist/Lead Animator
The sous-chef who takes to the front lines in each production. An ever-prepared artist whose grip on the pencil is just as sharp as his kitchen knife.
Giuseppe Arabia | Senior Layout Artist
The backbone of all background work at Secret Sauce. This sous-chef brings dynamic angles, bold compositions, and zesty environments to the table so consistently that you can set your watch by delivery.
Mike Chung | Senior Color & Lighting Designer
The shining, humble sous-chef whose zen-like approach to color sets the perfect key for production. Lighting, tone, and color theory are only primers in the vibrant palette this painter uses to satisfy any palate.